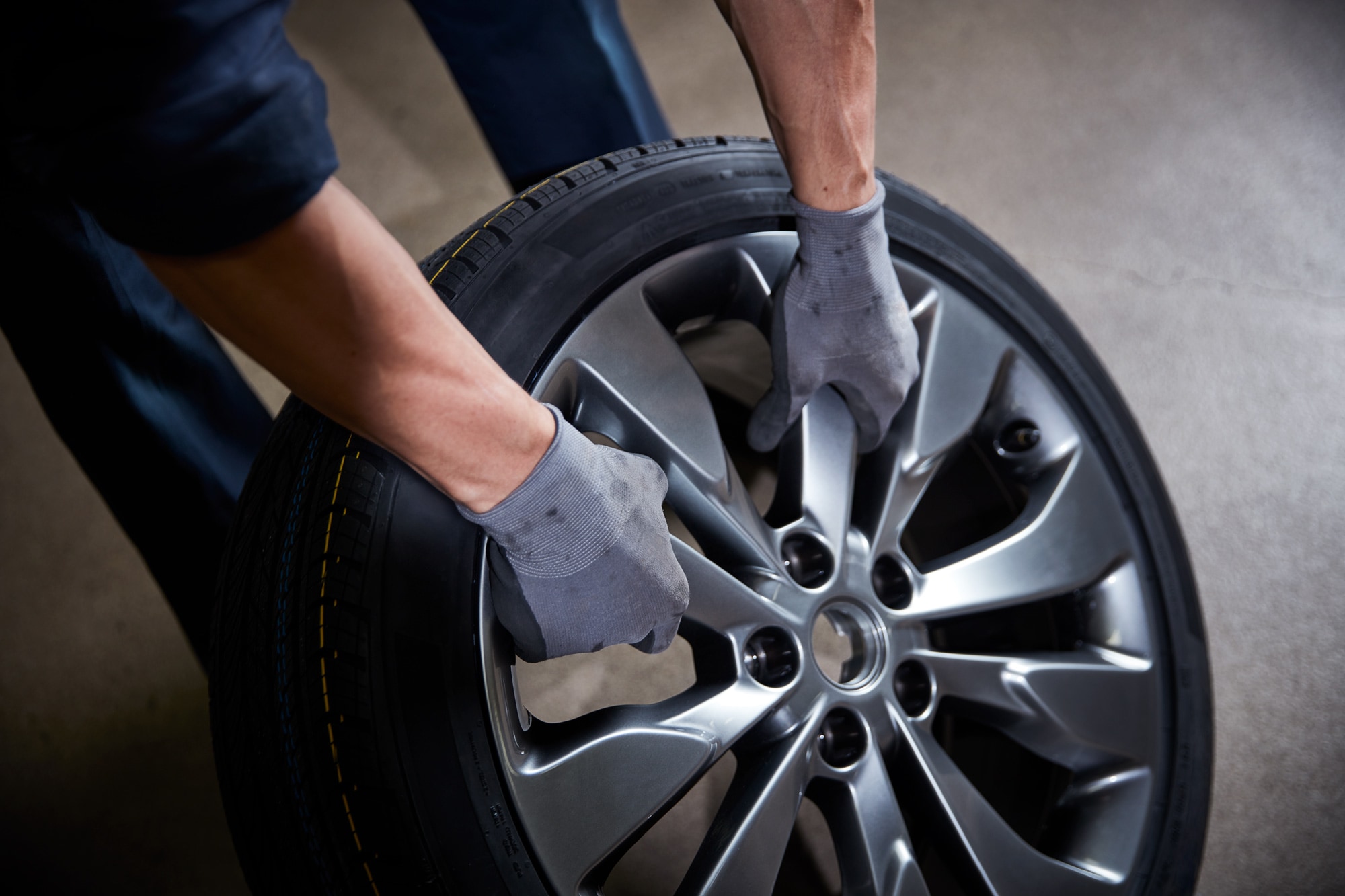 Whether you drive one of our new or pre-owned Volvo cars, it's important for you to maintain your vehicle in good condition. As the only things that keep your vehicle in contact with the road, your tires are vital to your safety when you're behind the wheel. Given the critical role your tires play in transporting you from point A to point B safely, you can't afford to neglect them.
If you don't know much about tires, you can count on the experts in our Volvo service center to care for your tires just the way they need. One of the most critical things we'll do is ensure you have the right air pressure in your tires. When tires are improperly inflated, they'll wear unevenly and they can increase the likelihood that you'll experience a blowout.
Our factory-trained technicians will also rotate your tires and balance your wheels. While you may be able to go longer depending on various factors such as your driving habits, it's generally advisable to have your tires rotated every 5,000 – 8,000 miles. It's also wise to have your wheels balanced whenever you get your tires rotated.
When you bring your automobile to our Allentown, PA Volvo dealership for tire service, we'll make sure your vehicle is in proper alignment. If your car is out of alignment even just a little bit, your tires may experience excessive wear and tear which can shorten their working life.
If your tires need the attention of a capable professional or you suspect you need new ones, make an appointment to bring your vehicle into our Volvo car service center near Philadelphia, PA. We look forward to having you rely on us for tire care at Scott Volvo Cars of Allentown!