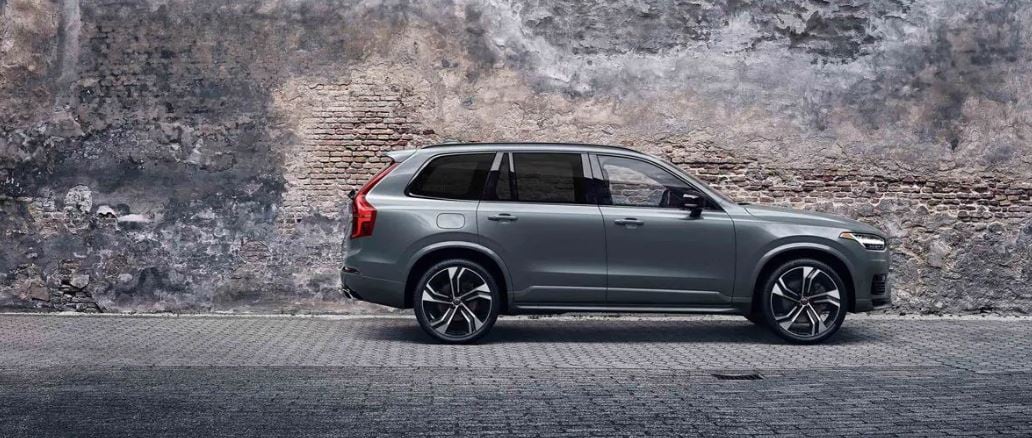 The 2020 Volvo XC90 truly is a one-of-a-kind SUV, especially when you consider its advanced safety features that give you added peace of mind on the road. These innovative features even helped it earn a five-star safety rating from NHTSA, which is why we've highlighted some of the features we know you'll love in this luxury SUV.
Blind Spot Information System (BLIS™) and Cross Traffic Alert
With this standard feature, you will receive a warning light when a vehicle is traveling in your blind spot. This not only helps you change lanes with confidence, but with added assistance from cross traffic alert, you'll also know when a vehicle is crossing behind while in reverse.
City Safety™ Collision Avoidance
City Safety™ is a standard feature in the Volvo XC90 that becomes active once you are driving at 2.5 mph. It helps you avoid low-speed collisions in stop-and-go city traffic. It can even automatically brake for you if it senses a collision is imminent and you are not responding accordingly.
Pilot Assist with Adaptive Cruise Control
The standard Pilot Assist feature activates once your lane markings are detected. It works to keep you within your lane, even providing gentle correction if you begin to stray. It also makes sure you are a safe following distance away from the vehicles ahead. Adaptive cruise control kicks in and automatically slows or stops your vehicle when traffic dictates.
These are just a few of the intuitive features in the Volvo XC90 that work to keep you safe on the road. Stop into our Volvo dealership near Bethlehem, PA to see them in action. All of us at Scott Volvo Cars of Allentown agree that there's nothing quite like the innovation in a new Volvo vehicle.